Einbecker fan shop
Take a "piece of brewery" home with you. A wide assortment is offered: from beer glass to the opener to the notepad or the mousepad. Small things that show great effect and bring joy.
Opening hours:
Monday to friday between 14.30 pm and 17.30 pm.
Closed on holidays.
The Fan-Shop of the Einbecker Brauhaus AG is located on the brewery site at Papenstraße 4-7. At the gatehouse, the interested visitors are gladly shown the direct way to the shop. Visitors who have registered for a brewery tour have the opportunity to shop in the fan shop after their tour.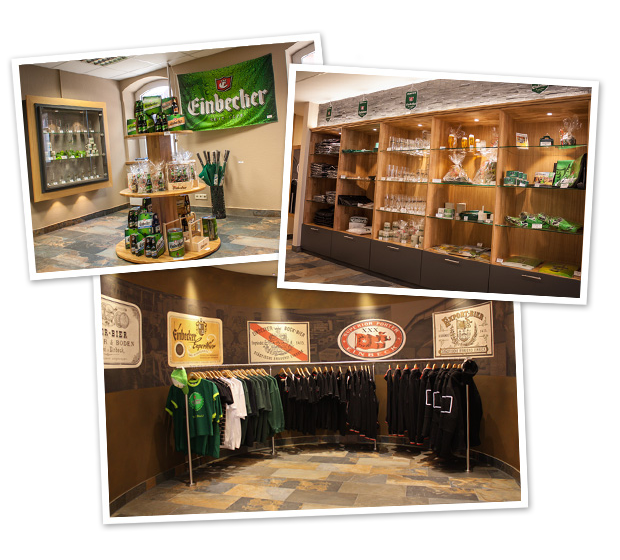 Unfortunately, we are unable to offer an online shop for fan articles at this time.