Einbecker fan shop
Take a "piece of brewery" home with you.
A wide assortment is offered: from beer glass to the opener to the notepad or postcards. Small things that show great effect and bring joy.
Here you find everything for your own bar or home beer garden as well as clothes ans accessories.
opening hours:
Monday to Friday: from 2.30 p.m. to 5.30 p.m.
Closed on public holidays.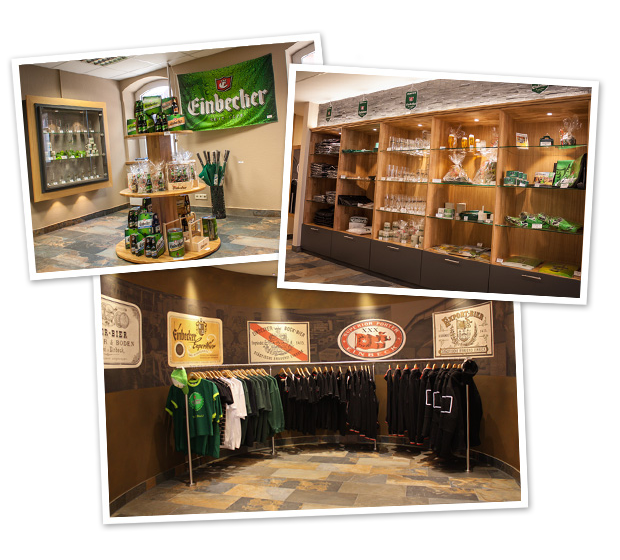 info:
The Fan-Shop of the Einbecker Brauhaus AG is located on the brewery site at Papenstraße 4-7. At the gatehouse, the interested visitors are gladly shown the direct way to the shop.
Visitors who have registered for a brewery tour have the opportunity to shop in the fan shop after their tour.
Please wear a mediacl face mask.
Please follow the hygiene instructions!
Einbecker Brauhaus AG
Papenstraße 4–7
37574 Einbeck
find us →
reachable only during shop opening:
Tel.: +49 5561 797-162
Unfortunately, we are not able to offer international shipment for fan articles in our online shop.